All the Shaw Chiropractic physicians are board certified, board eligible or pursuing study leading towards board certification in a chiropractic specialty such as orthopedics, rehabilitation, neurology or occupational health. It is our high standard in education and treatment that makes us the right choice for your needs. Every patient is treated as an individual and with the respect we would want our own family members to receive. We welcome the opportunity to be your chiropractor.
Call our office today to make your appointment 1-800-232-6824 (OUCH)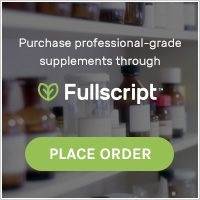 FULLSCRIP DISPENSORY
Welcome to our online dispensary of pharmaceutical grade nutritional products through Fullscript. Fullscript is our fulfillment provider for patients and their friends that want to have access to physician grade nutritional support products right from their home.
After you register at the site, you will have access to the highest quality nutritional support products that are only available through a physician's office. That means that the quality is assured to be the best available. Fullscript offers physicians, and in turn you, access to hundreds of the best neutriceutical manufacturers in the world. You can order on-line and have the products shipped directly to your house!
Once you register for an account you will be able to order your nutritional supplements easily from anywhere you have access to a computer. If you are a patient of our practice you will also be eligible for selected products at discounted rates. We will be running specials regularly and passing the saving on to you.
Follow the link above and register for your account right away to start receiving the benefits of our physician quality nutritional products.